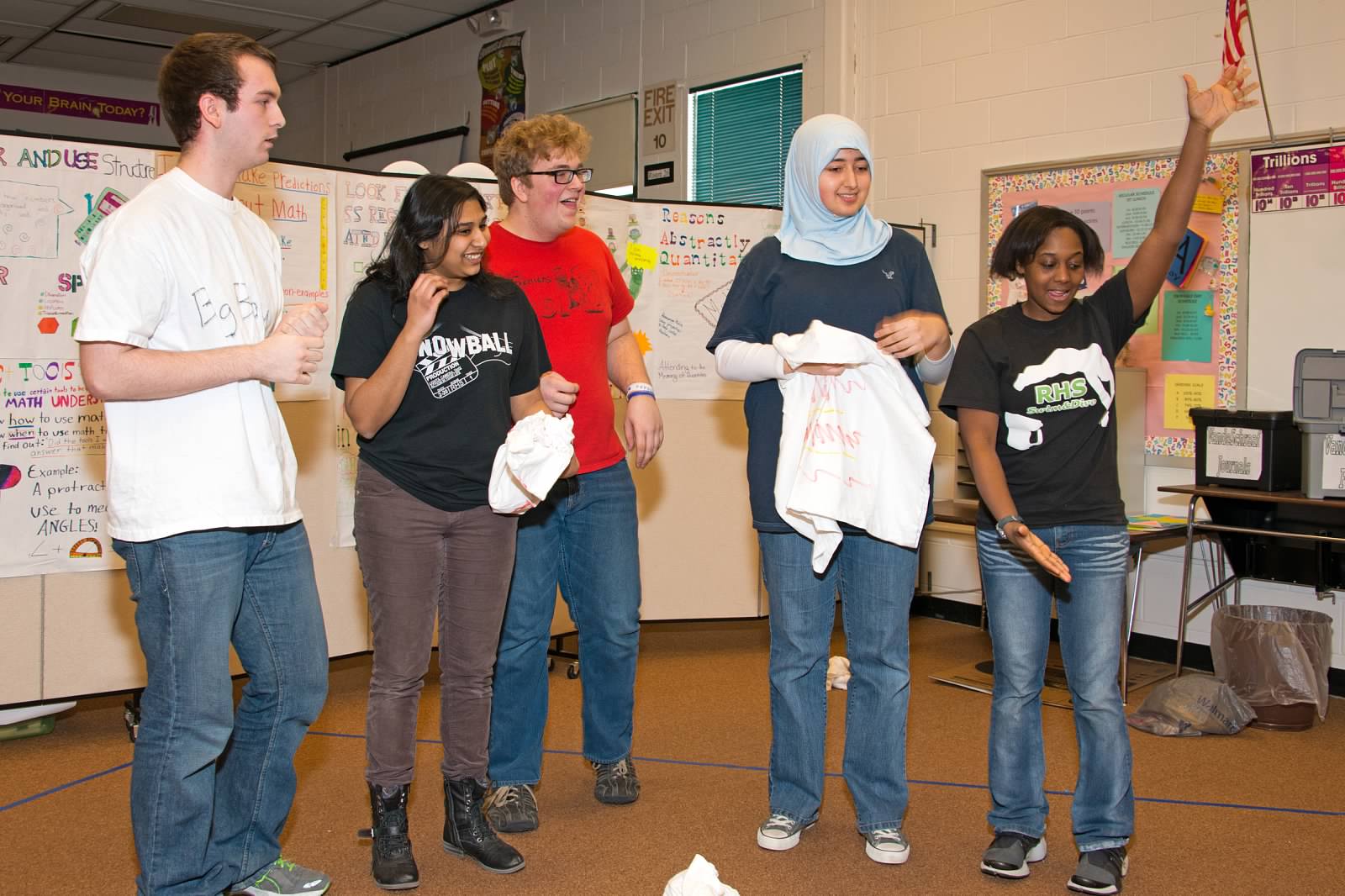 September 1 marked the beginning of our 23rd season of DI, and whether it's your first time participating or your tenth, it is all made possible because of you.
As we make our way through a period of pandemic recovery, Destination Imagination will be here for you. Like many of our students, parents and volunteers around the world, we are excited about our return to an in-person Challenge Experience..
Check out our 7 STEAM-based Challenges this school year. Then choose your Challenge, start your team, and get solving!
Registration for our in-person Challenge Experience is open through February 18, 2022 for teams in Illinois. But by purchasing your Team Number today, your team will have more time to solve their Team Challenge before their first tournament – so don't delay!
The Illinois state-wide Affiliate Final Tournament will be held on April 2, 2022 for all teams at the Northern Illinois University campus in DeKalb, IL.  All Illinois teams holding a Membership number for 21-22 will be invited to participate at the Affiliate Final.  For more information about our 20-21 tournament, please check out the Tournaments tab on this website.  Most tournaments are an all-day experience, so the teams should be prepared to be at the tournament from 8:00AM through 5:00PM.
Anyone may purchase DI materials for a team of from two to seven members. You do not have to be affiliated with a school or after-school activity group. Team number registration is open now and purchasers of a team number will be required to assign a Team Manager (TM) to that team number and the TM background check, or existing check will need to be verified, through DIHQ. Once the check is complete and approved, the TM will get access to the Challenge materials. This year, team managers may purchase additional liability insurance at a nominal fee if they wish to augment their personal or household insurance though a NFHS membership. All teams must also supply one adult to be trained as a tournament official for the day of the Affiliate Final Tournament.
Check out the Challenges and more information about our upcoming tournament season with the links on this website and above!
Welcome to Destination Imagination for 2021-2022! We're glad to be back and ready to see your creativity in action and in person!!!!
Diana Dignan & Jan Darnell
Affiliate Directors