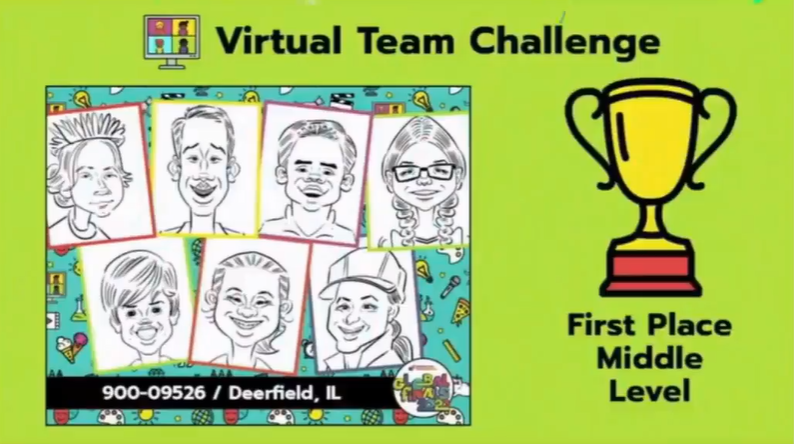 We would like to congratulate and recognize the team from Shepard Middle School of Deerfield District 109, Squirrel (said excitedly !) #900-09526, for their First Place placement in the 2020 Virtual Global Final Tournament!
In addition, a special shout out to the High School Team from Deerfield, Six Glorbs with Two Brain Cells #900-35007, which placed 6th in the Virtual Team Challenge Tournament and 9th over all in the three cumulative Instant Challenges, and the 8th place finish in the Virtual Team Challenge to the Elementary Level team from Stem Tigers in Long Grove, Post-It Confidence #900-54487.
Like all teams all over the world, the 19/20 season of Destination Imagination ended without a true sense of closure. No in-person Global Finals? The teams' worlds were turned upside down.
Then came the 2020 Virtual Global Final Tournament. The team regrouped and found a new way to collaborate and a new outlet for their creativity.
The Deerfield School District made this video to honor the Shepard's teams success.
We are so very proud of Shepard Middle School team and of all 19 of our Illinois Destination Imagination teams who participated in the Summer of Creativity Virtual Tournament!