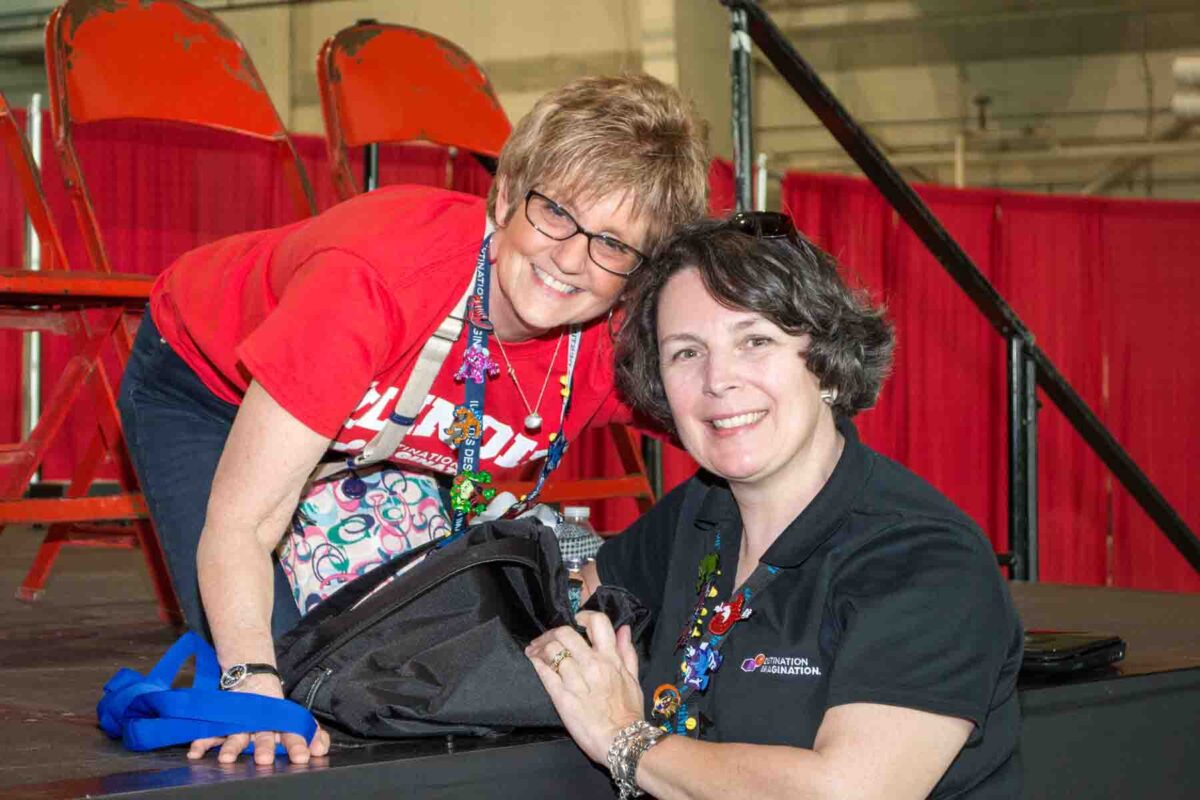 The mission and purpose of Illinois Destination Imagination is to provide Illinois with a fun creative problem solving environment centered on the learning of creativity, teamwork, and problem solving.
Objectives
The objectives of ILDI shall be to:
1. Promote creativity and creative problem solving skills.
2. Conduct activities such as tournaments, program enhancement sessions, training, seminars and other activities that promote creativity and creative problem solving.
3. Support the efforts of the ILDI regions in promoting creativity and creative problem solving.
4. Encourage and recognize good sportsmanship and teamwork.
5. Provide all participants with a sense of recognition and achievement.
ILLINOIS AFFILIATE CONTACT INFORMATION
Jan Darnell, Affiliate Co-Director
Email: ildi.darnell@gmail.com
Diana Dignan, Affiliate Co-Director
Email: ildi.dignan@gmail.com
Mailing/Shipping Address:
ILDI
514 S. Parkview Ave.
Elmhurst, IL 60126
DESTINATION IMAGINATION MAIN OFFICE
Destination Imagination, Inc.
141 S. Black Horse Pike   Suite 203
Blackwood, NJ  08012
Please allow 1-2 business days for response
1-888-321-1503 toll free M-F 9-5 Eastern Time
New customers : INFO@DIHQ.ORG
Current Customers: ASKDI@DIHQ.ORG
Visit our main site DestinationImagination.org for DI program updates and Challenge clarifications. Also check out our flagship blog for alumni stories, contests and activities.