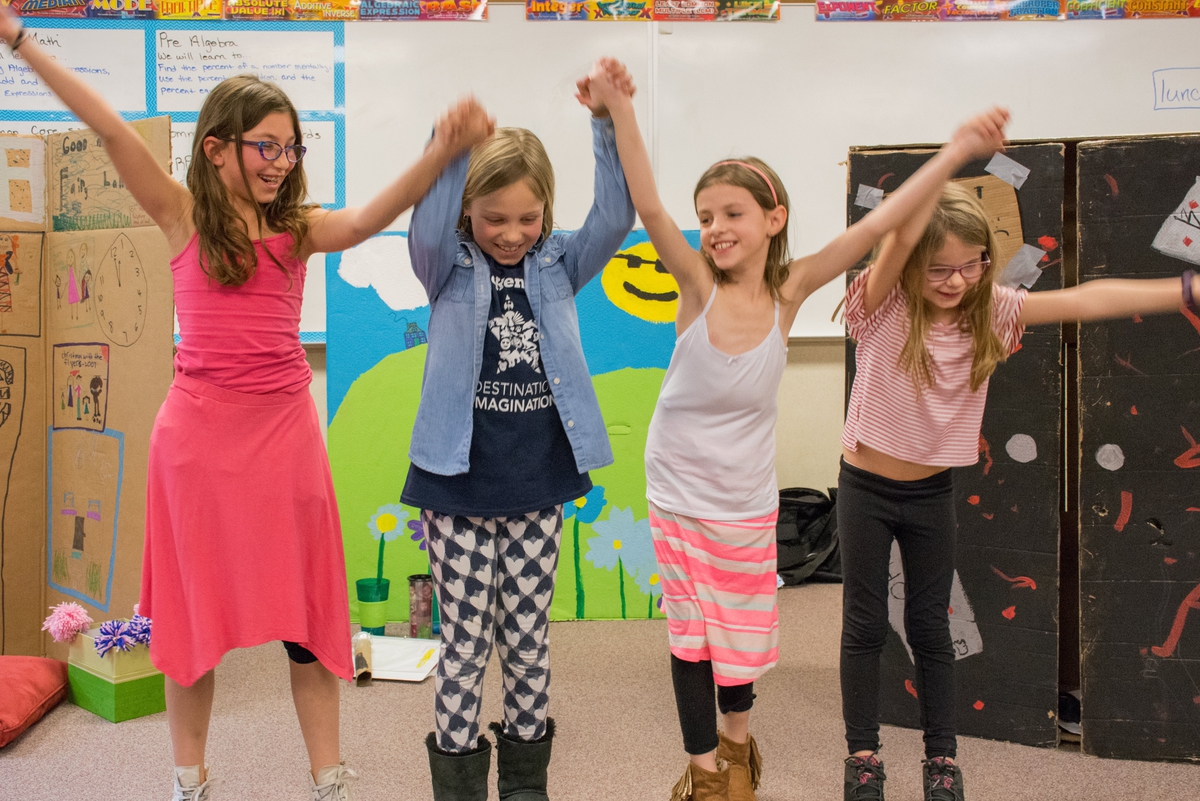 We are committed to providing innovative 21st century programming that will help prepare students for success in school, their careers and life.
BRIDGING THE GAP
We offer high-quality, STEAM-based (science, technology, engineering, arts and mathematics) Challenges that help bridge the gap between what students learn in school and the skills they will need to thrive in an ever-changing economy.
The Destination Imagination Challenge Program is a fun, hands-on system of learning that fosters students' creativity, curiosity and courage through academic Challenges. Our Challenges blend STEM (science, technology, engineering and mathematics) education with the arts and social entrepreneurship. Students who participate learn invaluable 21st century skills as well as patience, flexibility, persistence, ethics, respect for others and their ideas, and the collaborative problem solving process.
"Destination Imagination provided me a hands-on opportunity to test the skills I learned in the classroom in ways I never imagined. It was incredibly rewarding to be a part of a team that worked together to solve a unique challenge over the course of several months. The teamwork, engineering skills and project management skills that I learned through Destination Imagination continue to help me in college and out in the real world." – Jake Conway