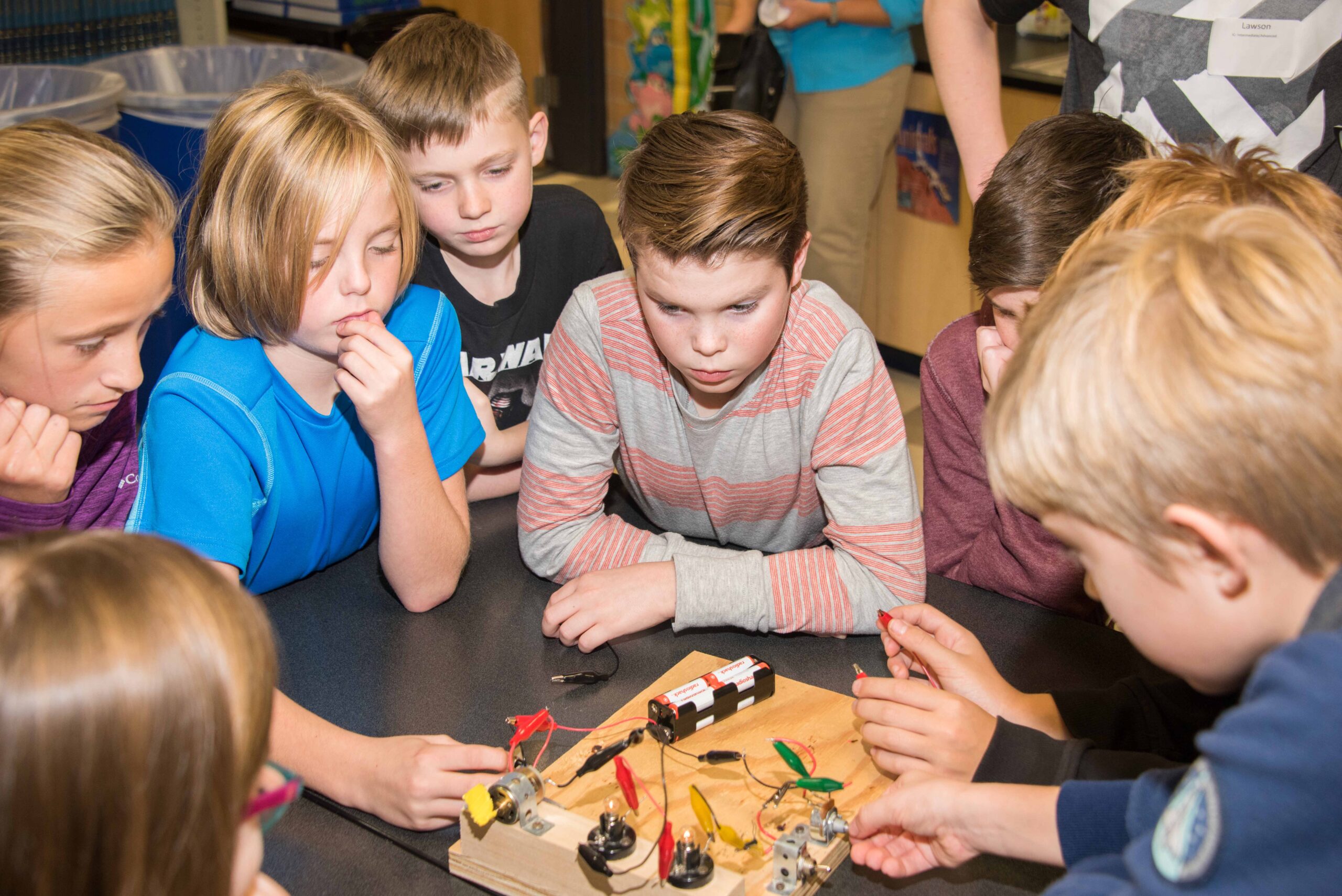 We are committed to providing innovative 21st century programming that will help prepare students for success in school, their careers and life.
Our Children need Creativity NOW
Feeling anxious about school with the chaos and unpredictability of pandemic life?
You're not alone—and for kids, it's worse.
With so much unknown, how can you help reduce the long-term impacts on your child's mental health and well-being—and do so safely during times of Covid-19?
More importantly, how can you ensure meaningful educational experiences, so your child doesn't fall behind? Join a Destination Imagination Team!
Help your kids take charge of their learning.
Destination Imagination (DI) provides a fun, hands-on learning experience for kids pre K – 12th grade that can be done at home or through your school, learning pod, micro-school, homeschool, or other alternative learning option. While reinforcing what is taught in school, our program can help your children build invaluable life and social skills, including: Problem-solving, Communication, Collaboration and Creativity!
Your kids deserve and need an outlet that makes learning FUN.
This need is true now more than ever. As parents, we want our kids to thrive and have courage in the face of adversity. DI offers the tools to help you instill this critical foundation.
Destination Imagination (DI) is a non-profit project based, kid driven program that teaches kids to be innovative problem solvers.
Using STEAM, teams of students collaborate, think outside the box and create unique solutions to one of seven different challenges in preparation for a fun problem-solving competition.
Destination Imagination provides an inclusive learning environment where all kids feel welcomed and valued.
"Destination Imagination provided me a hands-on opportunity to test the skills I learned in the classroom in ways I never imagined. It was incredibly rewarding to be a part of a team that worked together to solve a unique challenge over the course of several months. The teamwork, engineering skills and project management skills that I learned through Destination Imagination continue to help me in college and out in the real world." – Jake Conway