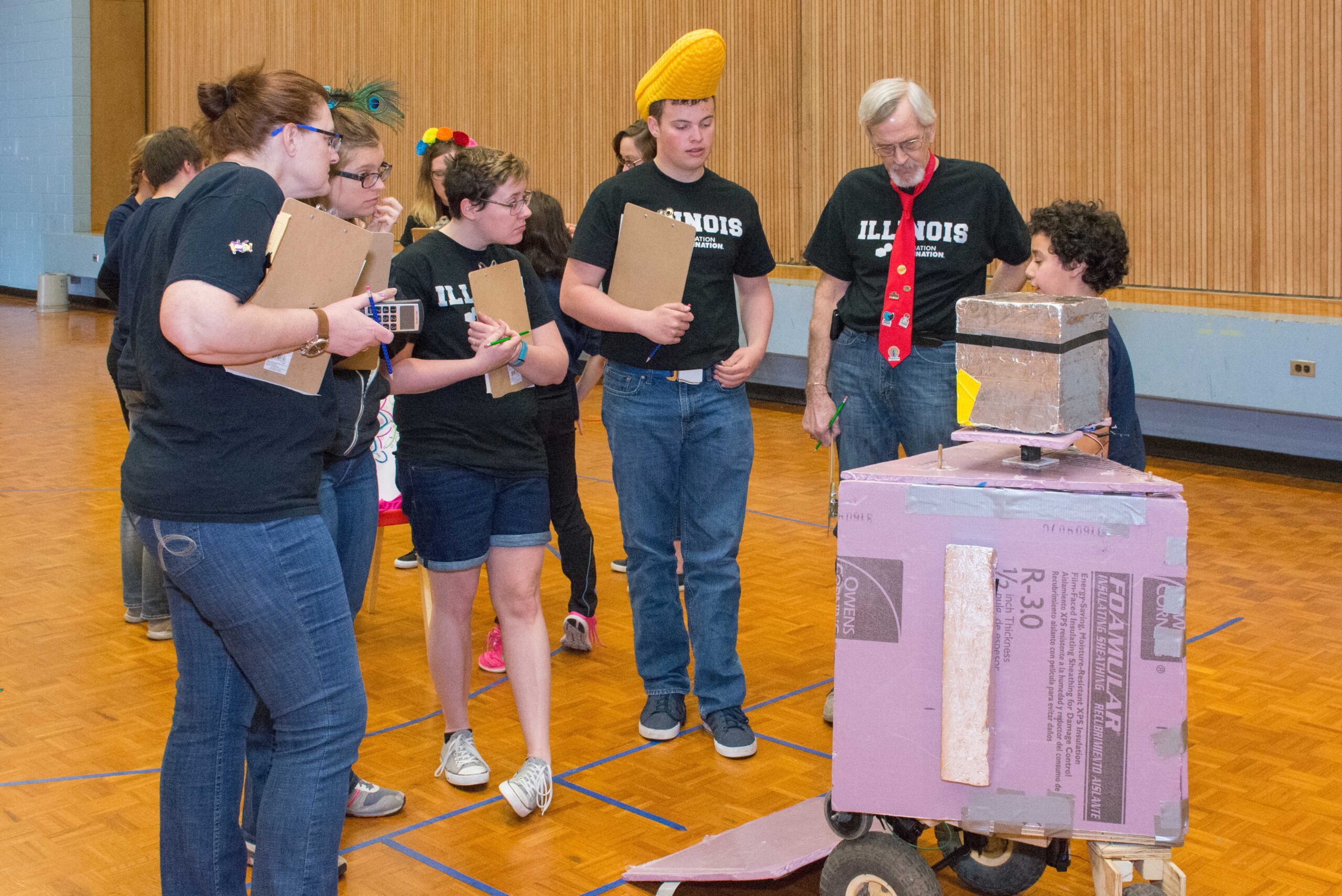 THE PRELIMINARY IN-PERSON TOURNMAENT ON FEBRUARY 26TH IN WILMETTE HAS BEEN CANCELLED. There will be an online evaluation for teams choosing to upload a video of their Team Challenge. Participation in this feedback will be optional. Additional Info will be sent later, after the teams have registered for the Affiliate Final.
Early Learning/Rising Stars Teams will have a separate event to be held in the Wilmette area, at a date and location to be named later. ILDI will contact all Rising Stars Teams with this information. 
Special note: As with every in-person event being held in Illinois this season, ILDI will be monitoring the latest health mandates and rules. We will be ready to pivot the tournament experience, if necessary. This will include low-contact tournament experiences with no audiences, revised performance times to limit number of teams in the building, and even the possibility of virtual feedback only. 
We are planning to hold one in-person event this year. Once again, we will not hold traditional Regional tournaments this year. We will only hold the AFFILIATE FINAL on April 2nd in DeKalb at Northern Illinois University. 
All teams that purchase a 2021-2022 season team number will be invited to participate in-person at the Affiliate Final Tournament to be held at Northern Illinois University, DeKalb on April 2nd  The Fee to participate in the Affiliate Final will be $100.00 per team membership number. Registration for this tournament closes Feb. 18, 2022.
At the Affiliate Final, competitive teams placing 1st, 2nd or 3rd in each level of each Team Challenge will receive medals and trophies. In addition, the team receiving the highest score in Instant Challenge for each level of each Challenge will receive a medal for that accomplishment. Special Awards will also be awarded.
Advancement numbers for Illinois Teams to Global Finals has been finalized at this time. As in the past, Illinois has been allowed to advance the top three places in each Challenge in each level. Last year, due to restrictions placed on teams from other countries,  DI ended up allowing even more teams participating in Global Finals.  We are not certain at this time if registration for Globals will be open to additional teams after the original 1st, 2nd and 3rd places from Illinois.
Global Finals in Kansas City is in the planning stages. The days of the week are different than the past finals. This year, Global Finals will be held Saturday May 21 to Tuesday May 24. Participation at Global Finals is a wonderful experience, and many teams who have attended in the past, would do it again if they qualified, but ability to attend Global Finals is not a requirement to participate with ILDI at the local tournaments. 
---
2021-2022 ILDI Timeline
January 31, 2022 –  Team Clarification Deadline for Competitive teams to ask questions they may have about their Challenge. Please read the Published Clarification and info on Team Clarifications on the main DI Website. https://www.destinationimagination.org/challenge-program/clarifications/
2021-2022 ILDI Affiliate Tournament Timeline Dates
February 18, 2022 – Registration Deadline for teams planning to participate at the in-person Illinois Affiliate Tournament, including $100.00 fee.  Additional Fee of $250.00 per team if the team does not provide one adult (over 18 and NOT the Team Manager) Volunteer to act as an Official at the Tournament. All teams should should register via Register Your Team https://ryt.destinationimagination.org/
February 26, 2022 – Optional event – date to submit an optional video of the Team Challenge to be scored, if possible, and scores received by March 10th. 
March 27, 2022 – Deadline for Submission for Online Tournament Data Forms, Expense Report, and Declaration Of Independence for all teams participating at the Affiliate Final.
April 2, 2022  – Illinois Destination Imagination Affiliate Final Tournament, Northern Illinois University, DeKalb Campus.  IN – PERSON – Tournament from 9:00 AM to 4:00 PM – Awards to follow. 
May 21- 24, 2022 – Destination Imagination Global Finals – Kansas City, Mo.